Difference between revisions of "Chapter 6"
Line 51:
Line 51:
 

==Page 80==

 

==Page 80==

 

'''like Moe going, "Spread out!"'''<br>

 

'''like Moe going, "Spread out!"'''<br>

−

A reference to the Three Stooges?

+

the Three Stooges

 
 
 

[[File:VincentThomasBridge.jpg|thumb|100px|right|The Vincent Thomas Bridge by night, as it appears today.]]

 

[[File:VincentThomasBridge.jpg|thumb|100px|right|The Vincent Thomas Bridge by night, as it appears today.]]
---
Revision as of 19:19, 6 August 2009
Please keep these annotations SPOILER-FREE by not revealing information from later pages in the novel.

Page numbers refer to editions with 369 pages, where the story begins on page 1. Not sure if there are other editions with variant pagination. Please let us know otherwise.
Page 72
Wouldn't it Be Nice
Beach Boys, 1966, off the album Pet Sounds.
Page 73
Tommy's
Tommy's is a famous burger chain in the LA area.
Page 75
Ron Karenga
Ron Karenga is an influential African American activist. He invented Kwanzaa.
Can I be frank for a minute
A bad joke since Doc starts to sing Frank Sinatra's "Fly Me to the Moon."
Lew Erskine
main character in the TV show, "F.B.I.," which ran 1965-74. IMDB
Page 76
Ralph's
Ubiquitous grocery chain in California.
Page 77
before he's slipped, as Jim Morrison might put it, "into unconsciousness"...
lyrics from "The Crystal Ship" by The Doors: "Before you slip into unconsciousness / I'd like to have another kiss." The song was on the Doors' first album, The Doors, released in January 1967. Have a listen on YouTube...
as Fats Domino always sez, "Never to be"...
"Blueberry Hill" was written in 1940 and was recorded by Gene Krupa, Glenn Miller, Jimmy Dorsey and Gene Autry, and others. In 1956, Fats Domino (b. 1928) recorded it and it was a #2 hit on the Billboard Top 40. Excerpt:
The wind in the willow played

Love's sweet melody

But all of those vows we made

Were never to be
Hawaiian shirt
One was worn by Tyrone Slothrop in Gravity's Rainbow, part 2.
Page 78
Beach Boys
This must follow some Beach Boys melody. Anyone?
Page 79
A toda madre!
from Urban Dictionary: Mexican slang that means something is totally awesome. Often abbreviated, especially in graffiti, as ATM.
"La fiesta estuvo a toda madre." translation: "The party was totally awesome."
Page 80
like Moe going, "Spread out!"
Moe, of the Three Stooges would yell "Spread out!" to the other two, and sometimes some other people, when fighting.

Kai Tak
Kai Tak Airport was the international airport of Hong Kong from 1925 until 1998.
San Pedro, Terminal Island, Vincent Thomas Bridge
All back in L.A.
Page 81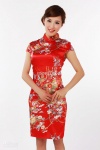 Cheongsam
a body-hugging one-piece Chinese dress for women.
Fan-tan... dollar-a-stone Go
Fan-Tan is a form of gambling long played in China that has similarities to roulette. Wikipedia. 361 stones are used in a game of Go, making this a pricey game for the 60s...
Page 82
LZ
Vietnam soldier slang for "landing zone."
Page 83
Dan ranking
the dan ranking system is a Japanese mark of level is used in martial arts (and also traditional fine arts, including mastery of the board game, go).
Page 85

PX
abbreviation of Post Exchange. A service mark used for a military store on an Army or Naval base that sells goods to military personnel. Apparently, the PX often appeared in the Beetle Bailey comic strip from the 1950s. Wikipedia.