Cars mentioned in Inherent Vice
There are so many, very specific, references to cars in Inherent Vice, so I think there's a strong case for collecting them here (not that I mean to replace the very good work already being done on the page-by-page annotations). Particularly for non-American readers, it's often very hard to know what a 1964 Dodge Dart or a 1949 Mercury Woodie looks like, etc. So this page is intended as a handy all-in-one reference. And I am of course hoping that someone else is going to do the spade work...
What kind of car does "Doc" drive? -1964 Dodge Dart
1964 Dodge Dart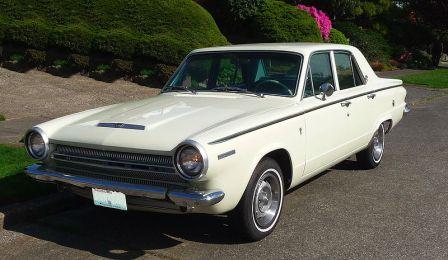 1949 Mercury Woodie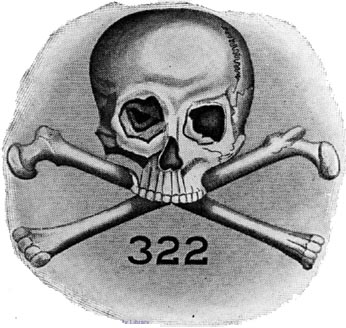 1949 Mercury Woodie © Ken Leonardused with permission
Morgan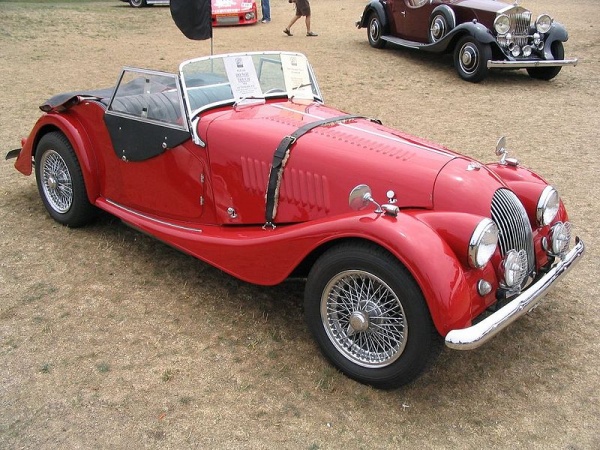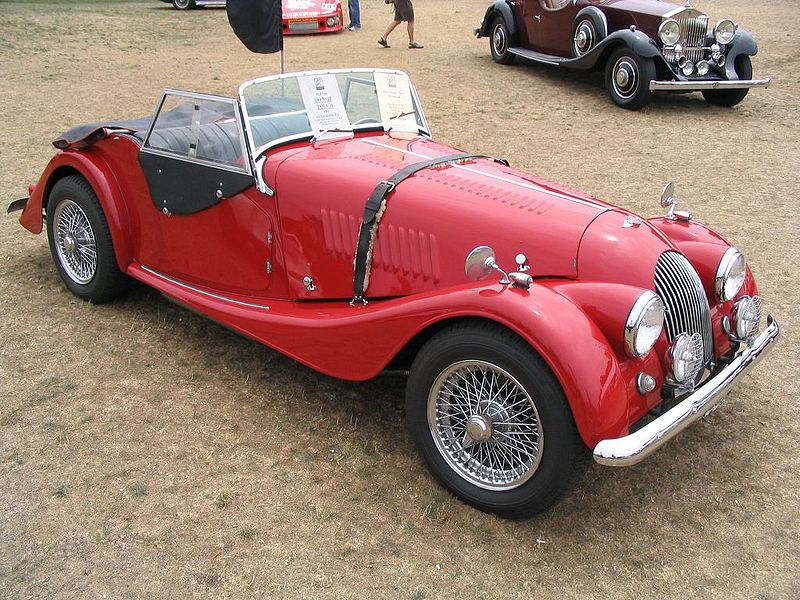 "Morgans from the showroom up in Westwood with hoods held down by leather straps" (p. 298). This one is a '63.
289 Mustang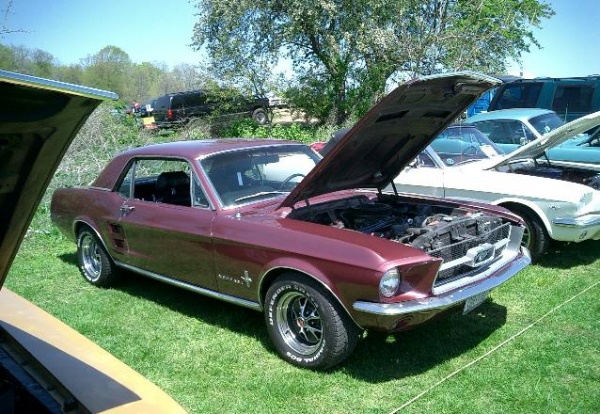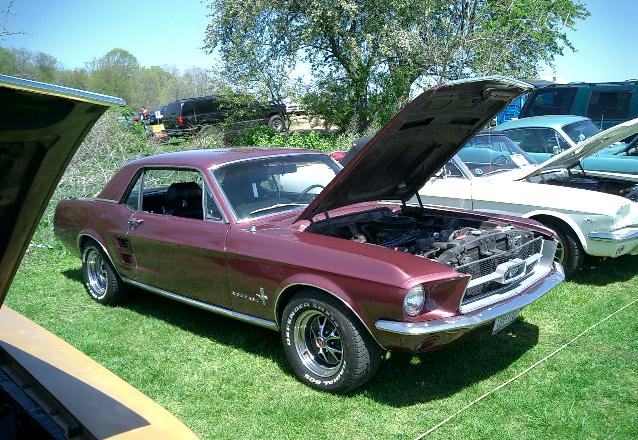 Sauncho's classic beach-town ride (page 117).
SS396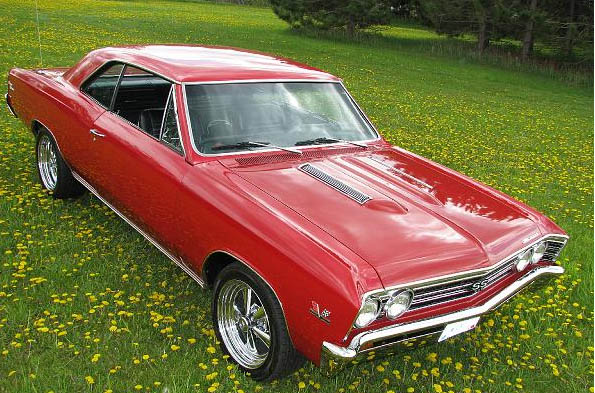 Luz drives it at page 143, though it belongs to her brother (or is it a boyfriend?). The reference isn't specific, as the "SS 396" label was applied to various models of Chevrolet that had the "Super Sport" option package and a 396 cubic-inch engine. The Camaro or Chevelle is the most likely, though I believe the Chevelle was the only instance where the SS396 was marketed (at least some years) as if it were a separate model.
1959 Cadillac Hearse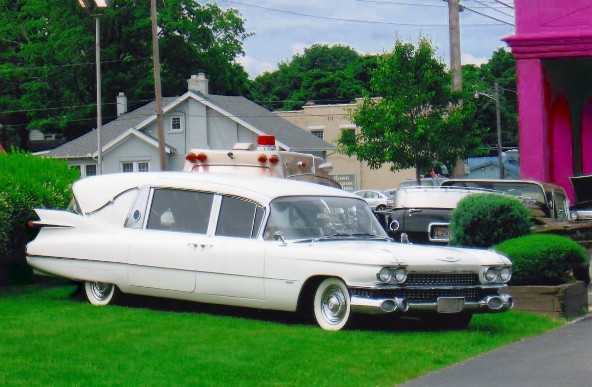 Photo courtesy Mark & Debbie Teague
Mercedes-Benz Sedan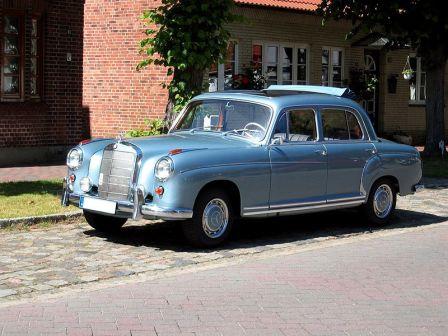 1960 Mercedes-Benz W128 Sedan, image from Wikipedia ten-year-old Mercedes sedan with a roof panel
1969 Oldsmobile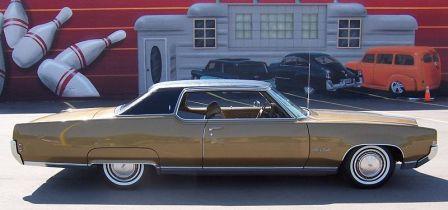 Photo by Stripedtomato
Leo and Elmina Sportello's 1969 Oldsmobile
1962 Bonneville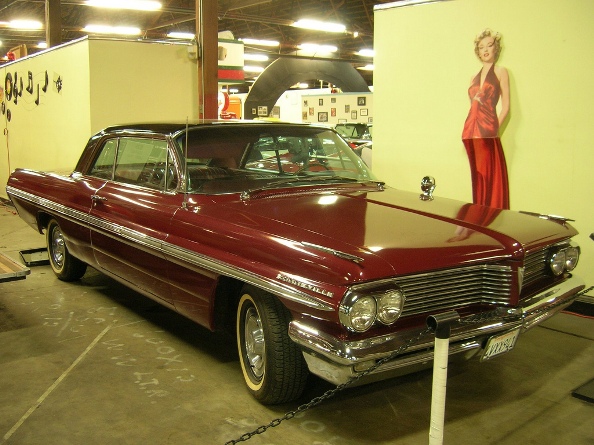 photo by Jack Snell / Creative Commons
"a stolen '62 Bonneville parked in a cul-de-sac off Sunset"
1969 Camaro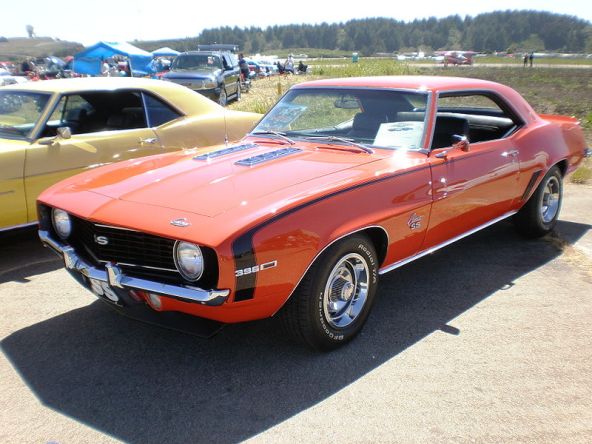 © BrokenSphere / Wikimedia Commons
"a bright red '69 Camaro"
1968 El Camino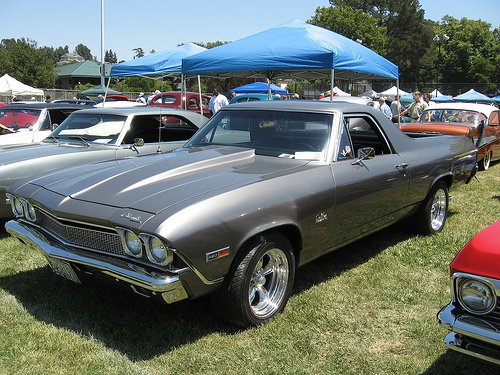 The Chevrolet El Camino is a coupe utility vehicle produced by the Chevrolet division of General Motors from 1959 through 1960, with production resuming in 1964 and continuing through 1987. Wikipedia
1959 Cadillac Biarritz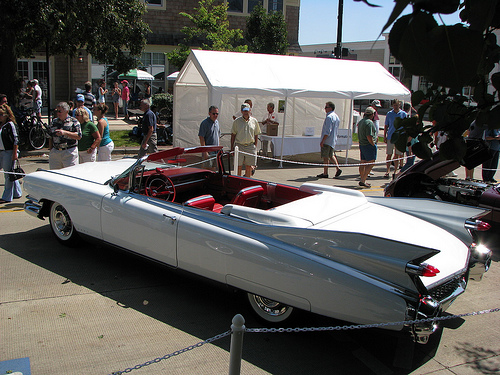 1959 Cadillac Biarritz, Creative Commons licensed photo from here]]
a luxury version of the Eldorado. Wikipedia.
1965 Impala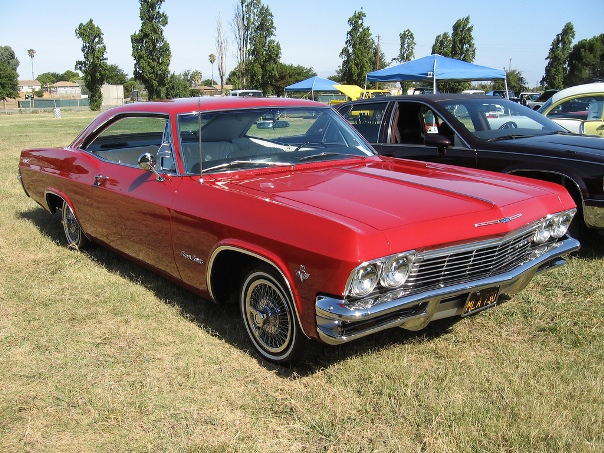 Photo by The Brain Toad / Creative Commons
1956 DeSoto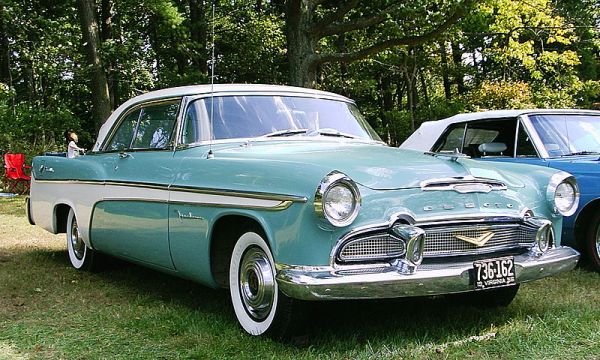 1956 DeSoto Firedome driven by Scottie Ferguson (James Stewart) in the 1958 Alfred Hitchcock classic Vertigo. Photo from Wikipedia

Cobra 289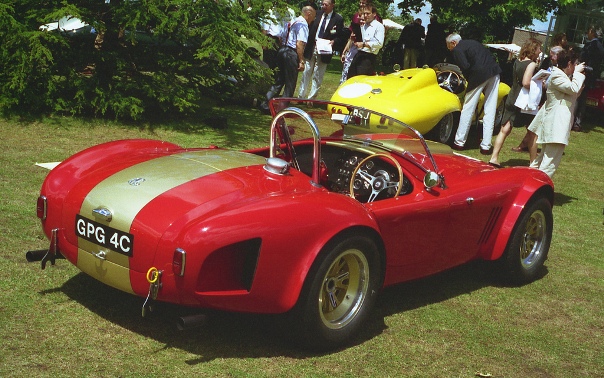 1964 Cobra 289. Photo from Geoff B / Creative Commons
1953 Buick Estate Wagon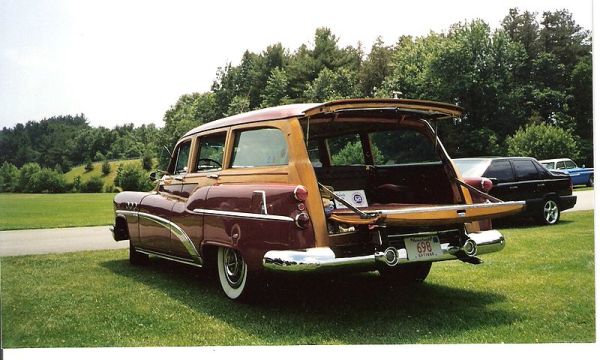 Photo from Wikipedia
442 Olds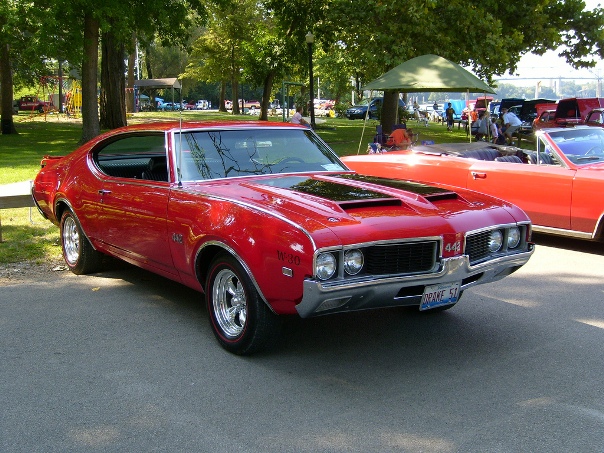 1969 442 Olds - Photo by dstone7y /Creative Commons
Dodge Super Bee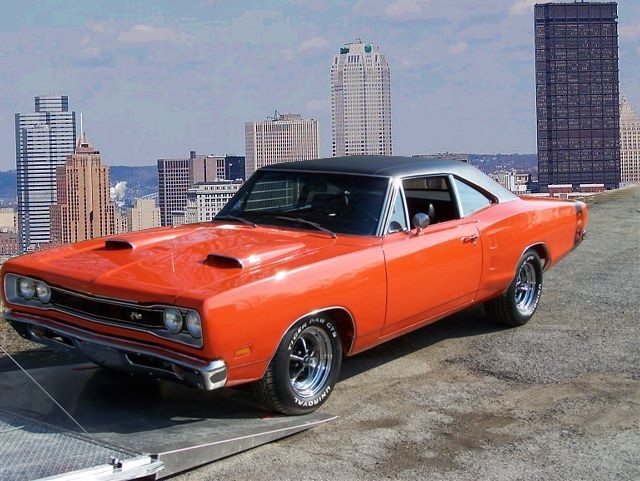 1969 Dodge Super Bee, Photo from Wikipedia
GTO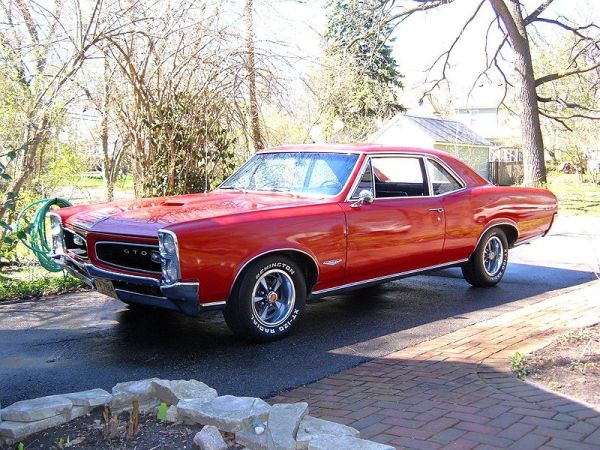 1966 Pontiac GTO (Gran Turismo Omologato), Photo from Wikipedia
1956 Fireflite ragtop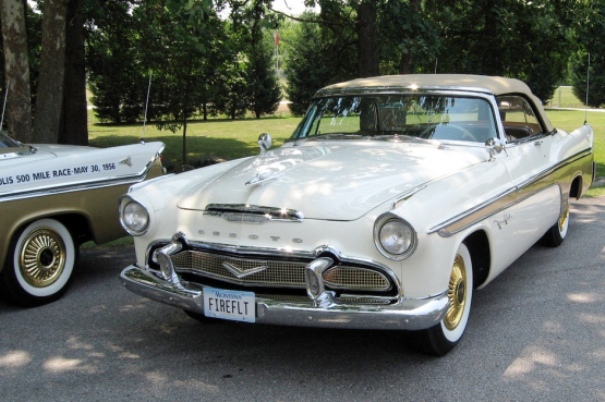 1956 DeSoto Fireflite Convertible, photo by bsabarnowl / Creative Commons]]
1934 Hispano-Suiza J12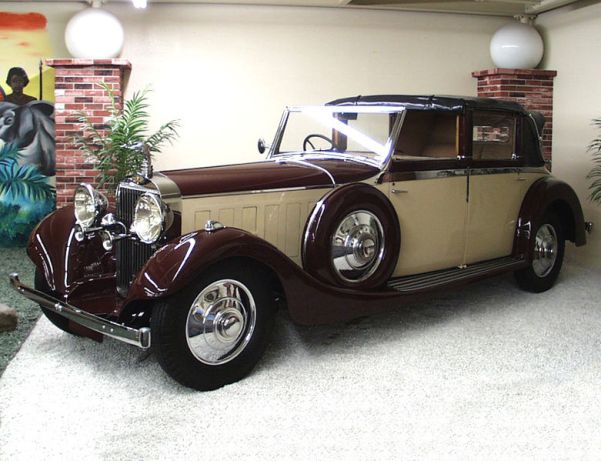 photo from Wikipedia‎